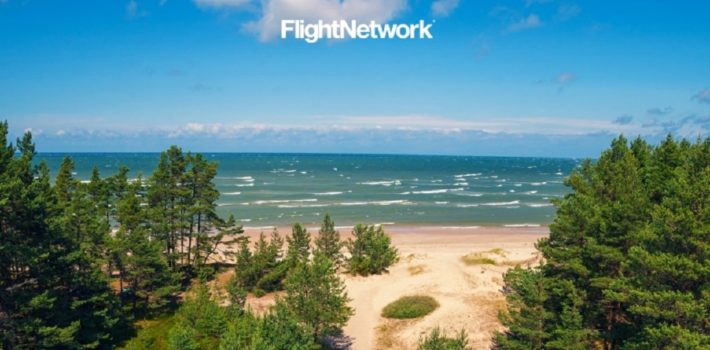 World known tourism website flightnetwork.com has put Latvian beach of Cape Kolka on 20th place of their top 100 most untouched beaches in the world. We're proud that our company during summer season is making transfers from Riga Airport to Kolka cape, Mazirbe and Mikeltorinis, such a nice places to relax on Latvian untouched beach.
Experience the golden sands where two seas combine at Kolka Cape Beach on the shores of Latvia. The Gulf of Riga and the Baltic Sea meet in this gorgeous setting with an abundance of birds and unhindered wildlife. Climb the Cape Kolka observation tower for unbeatable views, taste the local smoked fish, and check out a sunset or sunrise — you can see both here. You're bound to be blown away by this slice of paradise in the off-the-beaten-path country of Latvia.
There are 2 airports near Kolka Cape Beach. Ventspils lidosta International Airport is a 90 minute drive to Kolka Cape. Riga International Airport is a 2 h 10 minutes drive to Kolka Cape. Canadian travelers can take a flight to London, Kiev, Moscow, Berlin or Frankfurt from where they can catch non stop flights to Riga and a further drive time to Kolka is 2hours 40 minutes along the coast which is a beautiful road trip.
"Enjoy the unique sight of the Gulf of Riga and the Baltic Sea meeting in a gorgeous setting thats off-the-beaten-path."